Att välja att studera i Australien och på University Sunshine Coast (USC) var ett av de bästa beslutet jag har tagit, och det säger jag inte bara för att jag idag arbetar som Area Manger här på Blueberry. På USC fick jag möjligheten att kombinera studier med ett fantastiskt livsstill på Sunshine Coast.
Hur hamnade jag på USC?
Jag hade tidigare varit i Australien som backpacker och ville återvända i samma stund som jag landade hemma i Sverige igen. Australien är verkligen ett fantastisk land med strandliv, storslagen natur, otroligt trevliga och avslappnade människor och jag ville inget annat än att åka tillbaka. Jag bestämde mig därför att studera ett år i Australien och fastnade direkt för University of the Sunshine Coast. Jag hade besökt området och mindes dem milslånga stränderna och skolskenet. Jag menar, University of the Sunshine Coast, man hör ju bara på namnet att det här ett ställe man trivs på! Jag valde att ansöka ett Study Abroad program i två terminer med kurser inriktat på business då tyckte det verkade intressant och gav en bredd med många valmöjligheter.
Jag lämnade ett kallt och vintrigt Sverige och landade mitt i sommaren i tropiska Queensland några dagar innan kursstart. Jag valde att bo på studentboende UniCentral under min första terminen vilket jag var väldigt nöjd med. UniCentral ligger precis vid campus och bara några minuters promenad till lektionerna, men det bästa var att boendet är ett bra sätt att lära känna nya människor. Jag åkte nämligen helt själv men hittade snabbt nya vänner bland de andra studenterna på mitt boende.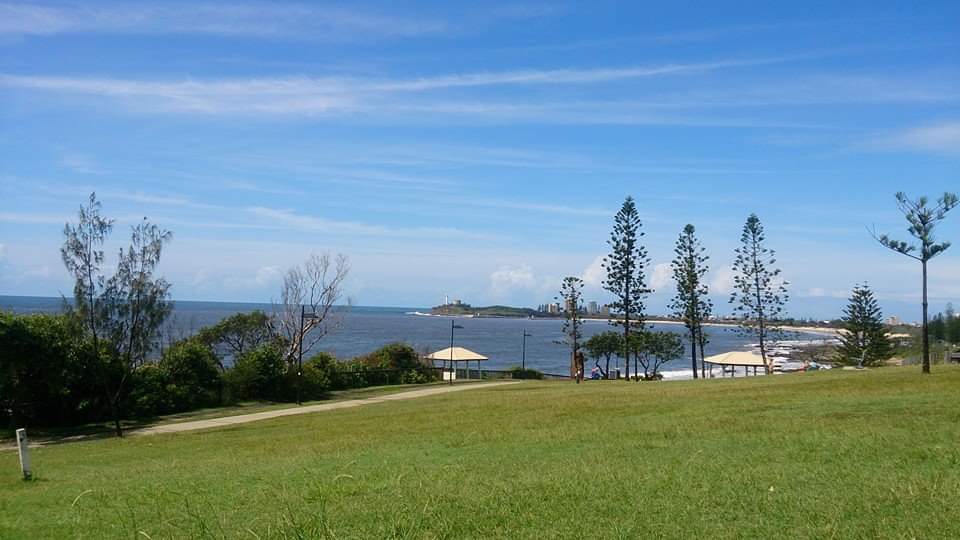 Studier+stranden=sant!
Jag trivdes väldigt bra på USC från första början. Kurserna var intressanta och lärarna var engagerade och insatta i sina ämnen. Mellan lektionerna spenderade jag min tid i biblioteket tillsammans med mina nyfunna vänner där vi pluggade och skrev på våra inlämningsuppgifter. Men förutom studierna var jag fullkomligt förälskad i Sunshine Coast! Jag hade varit orolig för att Sunshine Coast skulle känns litet och att jag skulle bli uttråkad, men jag fann att det fanns ett stort utbud av aktiviteter och jag trivdes verkligen med det lite lugnare tempot och den avslappnade miljön. När vi inte pluggade hängde vi vid poolen på boendet, tog utflykter till stranden eller klättrade i bergen i Hinterlands. På helgerna åkte vi ibland iväg på resor till Brisbane, Byron Bay eller Gold Coast.
När min andra termin började gå mot sitt slut kände jag mig inte alls redo att lämna USC och Sunshine Coast och valde därför att ta steget och fortsatta med en Bachelor Degree, vilket var en smidig och enkel process.  Jag flyttade in i en ny lägenhet i Alexandra Headlands precis vid stranden med utsikt över havet och Mount Coolum och jag kunde verkligen inte ha det bättre! Enda problemet var kanske att stranden ibland blev lite för lockande i stunder när studiemotivationen saknades…
Efter ytterligare två år avslutade jag mina studier på USC tog min examen med en Bachelor of Business (International Business and Marketing). Jag hade då lärt mig att från att hantera kulturella konflikter och marknadsföringens berömda fyra 'P' och var redo att kasta mig ut i arbetslivet.
Efter mina avslutade studier valde jag att stanna kvar i Australien i ytterligare 2 år och flyttade till Brisbane där jag hade hittat ett jobb. Eftersom min examen är så bred har jag sedan dess haft många olika valmöjligheter och jobbat i varierade roller i både Australien, England och här hemma i Sverige. Nu har jag det fantastiska jobbet här på Blueberry att hjälpa andra att studera utomlands, och om någon frågar mig vilket universitetet jag rekommenderar så är det självklara (och kanske inte helt opartiska) svaret USC. Vill du veta mer? Tveka inte att kontakta mig!