Silicon Valley ligger i Kalifornien och har hela 300 soldagar om året. Här kan du studera genom Blueberry på Foothill College & De Anza College (FHDA), på samma skolor där Steven Jobs påbörjade sin akademiska bana! Läs vidare för att veta varför FHDA är ett riktigt bra val för studier i Kalifornien.
Rankade som etta i Kalifornien för antal framgångsrika transfers
På Foothill College & De Anza College kan du välja att studera en eller två terminer med fristående kurser eller läsa ett helt program, en sk. Associate's degree. Ett sådant program läser du under två år och när du fått en Associate's degree kan du välja att fortsätta din utbildning på universitet i USA under två år för att ta en Bachelor's degree. FHDA är rankade som #1 i USA för antal framgångsrika transfers, vilket innebär att skolorna är den perfekta språngbrädan för dig som vill studera på universitet i USA. Efter studierna på FHDA har du god chans att bli antagen till prestigefyllda universitet som  University of California Berkeley, University of California Los Angeles (UCLA), Stanford University, University of South California, Harvard eller Columbia University.
Studera i inspirerande Silicon Valley där bland annat Google och Apple har huvudkontor
Föga förvånande har FHDA riktigt bra program inom IT. Här kan du exempelvis läsa kurser som Cybersecurity fundamentals, Introduction to IP Network security, IT Essentials, 3D Graphics Programming, Developing applications for IOS för att nämna några spännande kurser. Här finns brett kursutbud att välja från och du kan studera allt från kinesiologi, till dentistry (tandläkare) eller business.
Bra utbildning till låg terminsavgift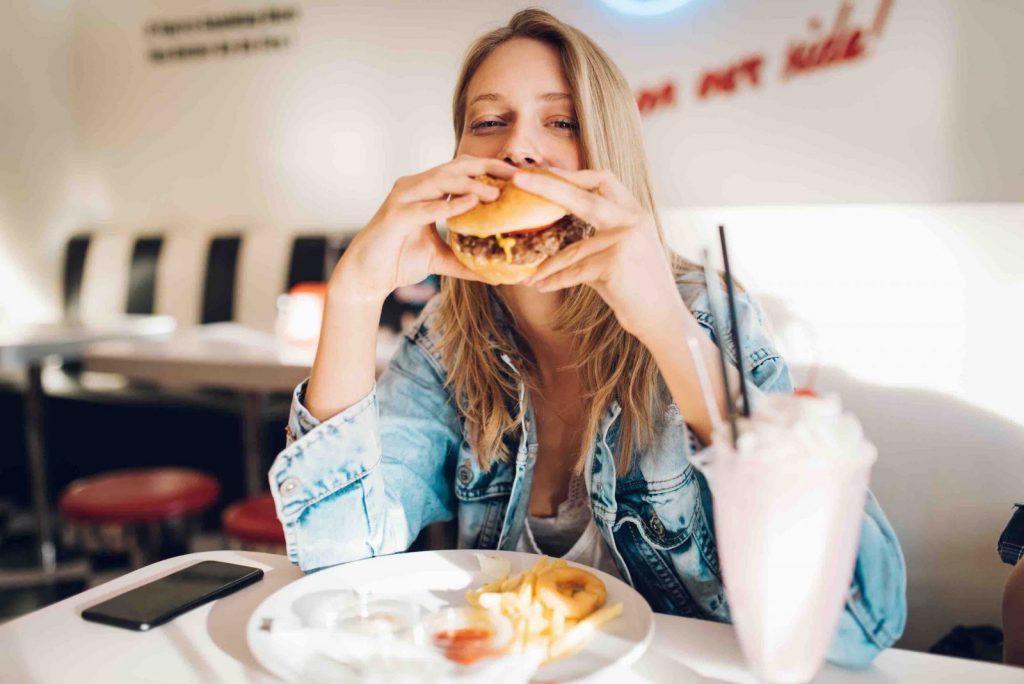 Utbildningen på FHDA är prisvärd och oavsett om du vill studera fristående kurser eller ett helt program kan du finansiera den helt med hjälp av CSN-lån. Det innebär att du kan lägga pengarna på annat som ger dig extra guldkant under studietiden, kanske restaurangbesök eller roadtrips!
Möjlighet att bli antagen utan höga betyg
På Foothill College & De Anza College finns god chans att bli antagen utan höga betyg från gymnasiet, du kan även ha chans att bli antagen utan fullständiga gymnasiebetyg. Prata med oss på Blueberry så berättar vi mer!
Välkända alumner & nöjda tidigare studenter
Skådespelarskan Teri Hatcher, Universitetskanslern på UCLA Gene Block, samt Steve Jobs och Steve Wozniak, två av grundarna till Apple har lagt grunden till sin karriär på FHDA. Blueberrys tidigare studenter är också väldigt nöjda, Arvid som studerat IT och naturvetenskap säger detta om undervisningen:
Motiverade lärare som har bra koll på vad de undervisar.
Närhet till härliga stränder, vingårdar och San Fransisco
Foothill College & De Anza är beläget 45 minuter med bil från San Francisco. Här finns massor att utforska – promenera över den världskända Golden Gate bron, besök China Town för lite gott käk, kolla in de karaktäristiska husen och njut av staden till fots och hoppa sedan på en a spårvagn när du blir trött i fötterna (äkta San Fran-style). Självklart bör du även planera in ett besök på Alcatraz, det välkända fängelset som är beläget på en ö precis utanför staden. För att ta del av en fantastisk vy över San Fransisco bör du även ta en tur till Twin Peaks, här får du makalös utsikt över staden. Förutom San Fransisco har du även närhet till fantastiska vingårdar och stränder!
Ett campusområde som har allt du behöver
På FHDA finns ett stort bibliotek, restauranger, caféer, ett gym och en stor bassäng där du kan svalka dig mellan lektionerna. Här finns även stora möjligheter att aktivera dig – du kan gå med i olika studentklubbar eller organisationer, göra praktik eller gå med i en sportklubb. Oavsett intresseområde finns det säkerligen något som passar dig!